All CityFitness members are able to temporarily place their membership On Hold. Members must give at least 5 days' notice prior to placing their membership On Hold.
Memberships can be put On Hold for a minimum of one month through to a maximum of three months at a time. During the On Hold period a maintenance fee of $17.33 per month is applied in lieu of the member's standard membership fee. The member is not permitted to use any CityFitness location while On Hold, including any programmes that CityFitness offers.

Important information to note when applying for this member service:
Membership On Hold time cannot be backdated.
The expiry date of your membership will be extended by the same period of time that your membership is On Hold.
Paid in full members are required to pay the On Hold fee in advance.


Please Note: Personal Training will not be placed On Hold. If necessary, you will need to discuss your PT package with the Club Manager.
What do I need to do to place my membership on hold?
To place your membership on hold you will need to fill in an On Hold Request form in club. If you cannot make it into a club simply type "hold" into the support box in the bottom right of the screen and follow the prompts.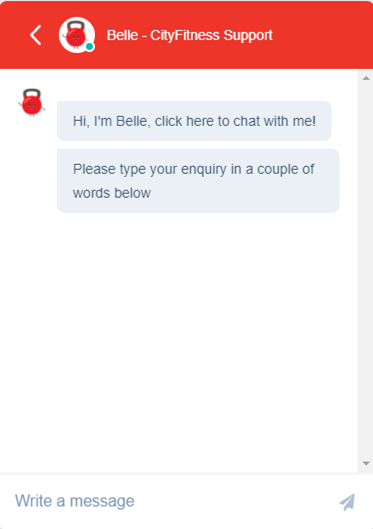 How do I take my membership off hold?

If you wish to start back at CityFitness prior to the end of your scheduled On Hold period, please complete an Off Hold Request form in club or type "off hold" into the support box and follow the prompts to re-activate your membership.