Upon signing up an activation email is automatically emailed.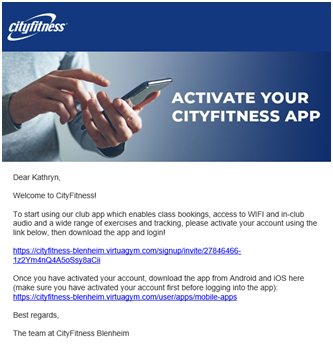 Follow the link to activate your account and create a password. Once you have done this your account is linked to your membership. Now you can download the CityFitness App from the App store or the Google Play store and use the password created to log in.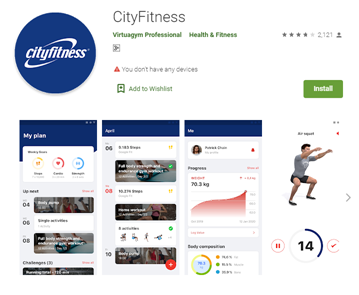 Please note you will not be able to log in without first following the steps above.