To book a Fitness class:
Open the schedule by selecting the Group Classes, HITT Booking, or Abundance tile.
Choose the session you wish to book for from the schedule.
Select 'Join'.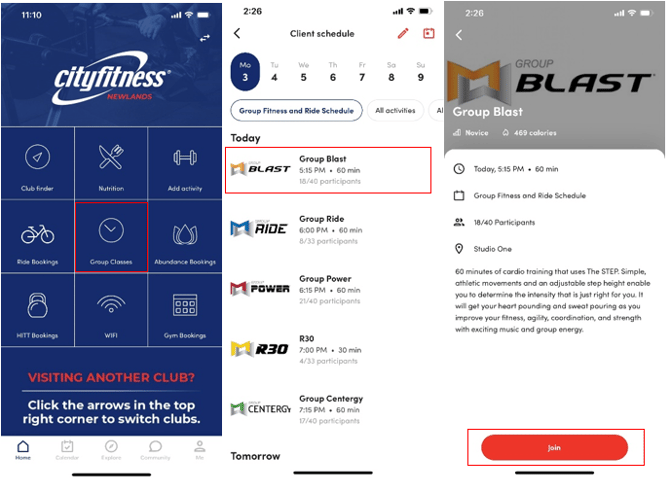 Upon booking the class will be added to your activity calendar.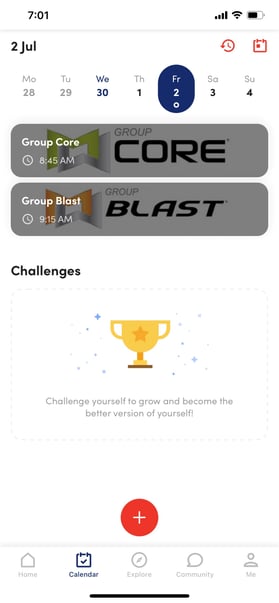 If the class that you wish to book for is full you can opt to go on the waiting list. When someone cancels their booking you will receive a notification that a spot has become available and you can book through the app.